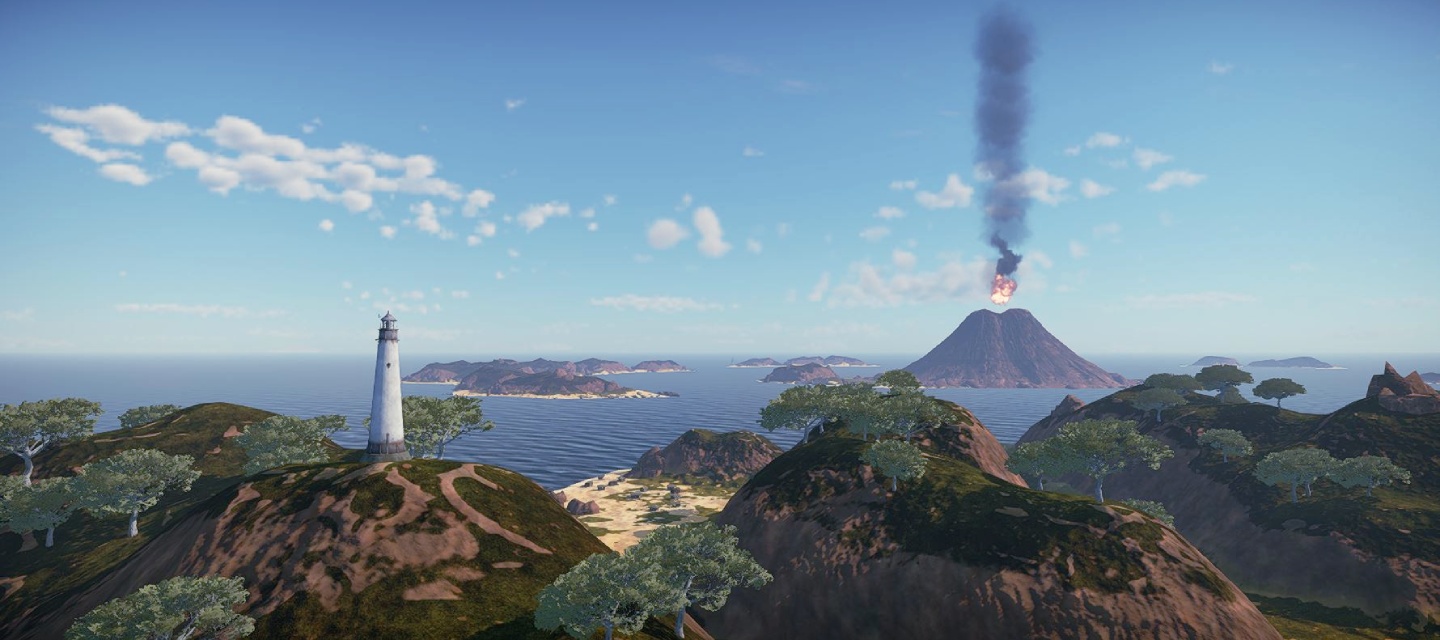 [SOON IN GAME] A new location: "Ship Graveyard"!
A new location for naval battles awaits you in the upcoming update!
Ship Graveyard
The sea blue merges with the azure sky, and small islands with sandy beaches awaken dreams of a serene vacations. But the rusty hulks of wrecked ships, which from afar resemble the skeletons of legendary leviathans, instantly dispel the charm of this paradise! It looks like you can only rest here posthumously... You'll have to do your best to make this place the graveyard not for your battleship, but for your opponent's fleet!

The designers of Ship Graveyard were inspired by the landscapes of volcanic islands in the southwestern Atlantic Ocean. The map is notable for its brightness, colorfulness and excellent visibility: the enemy can be seen for a hundred miles, but you can't destroy it instantly with a torpedo - the islands are not shot through. Another highlight of the location is a volcano, behind which it is convenient to organize an ambush for an arrogant enemy. A lighthouse on one of the largest islands of the archipelago gives additional flavor and realism to the new map.